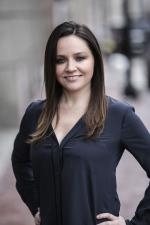 As a native New Englander, Kelly was born and raised in the Boston area. She has always been passionate about architecture, design and landscape in the region.  With a truly diverse background Kelly was able to combine her passions with her desire to offer all clients a unique specialized full service home buying experience.  Providing a worry free, seamless transaction throughout every step of the process and to form the vision for Kelly Atlantic Realty.
Kelly's degree is in Business Management. She attended Bridgewater State College and University of Hawaii.  In college she focused on studies but also and found time to explore hobbies such as; photography, hiking, travel and cultural studies.
With over a decade of experience selling homes in Boston, Cambridge and the surrounding areas Kelly has formed many long standing relationships and friendships with clients over the years.  As a certified Cartus Relocation Specialist she also specializes in relocation clients and has a wonderful skill of helping people adjust to the new market environment, explore the Boston area for the first time and ultimately find a home.
Dedicated to making each clients experience a success Kelly has become a skilled negotiator and communicator with clients and agents alike.
Contact Kelly Roche
p. 781.630.0471
f. 617.507.2691
e. kelly@kellyatlanticrealty.com